The SAS 'Combat Crew' NERF War Party is packed with action!
Our SAS 'Combat Crew' War Birthday Party is the ultimate in Commando/Army themed entertainment! They are generally for 7yrs+ and are split into two parts (see video below):
1 – Tactical Operations, and
2 – Weapons Training/ Dart Gun Battles
The local park is ideal for this action packed, fun filled party. Our Commando will hold your group in the palm of their hand, demanding complete loyalty and obedience as befits a Commanding Officer. The kids will be enthralled, and fully engaged in their 'mission' and a wild 90 minutes of fun and pandemonium are guaranteed.
Party Information
Description
SAS 'Combat Crew' NERF Battle Party – Basic Facts
Age: Suits children aged 7-17 years
Size: Up to 24 participants. Parents are welcome to play too! (Got a larger group? Just call us on 02 9326 4686)
Duration: 90-120 minutes
We bring everything we need – you just sit back and watch as we run the show!
Includes NERF guns & equipment for all participants
Location: All Sydney suburbs
See More
Pricing
| Duration | 90 minutes | 105 minutes | 120 minutes |
| --- | --- | --- | --- |
| 1 Entertainer | $489 | $539 | $589 |
| Max. group size | 24 | 24 | 24 |
| 2 Entertainers | $799 | $899 | $999 |
| Max. group size | 24 | 24 | 24 |
What's Included?
As well as a range of awesome commando themed activities, we'll also provide:
24 x NERF Battle guns
24 x Vests
24 x Safety glasses
500+ x NERF Bullets
See More
What's Required?
All we need from you is:
A good space: We can run an SAS NERF War Commando party in your backyard, a neighbourhood park, local oval or large indoor space
Food and drinks: An SAS NERF War Commando party is a high energy, high intensity event with lots of exercise, so make sure you have plenty of healthy food and drink available for your hungry troops
Cake: Be sure to have the birthday cake ready at least ten minutes before your Commando has to exit. Don't worry – he or she will give you a nod!
Supervision: Although our entertainers take the utmost care to ensure the safety of all the children at your party, parental supervision is required
ARMY packs
What a fantastic option to have the gift packs sorted! From only $5 per child let us take care of everything.
Why book your party with ASP?
Why book your Army NERF WAR Themed Party Entertainer with ARMY & SPY PARTIES?
Superheroes  Inc. has been around since 2002. Since then, our birthday party entertainers have performed at more than 25,000 parties and made more than 900,000 children smile! This is how we've done it.
When you book your SAS NERF War Commando party with ARMY & SPY PARTIES, you know that your birthday party entertainer will;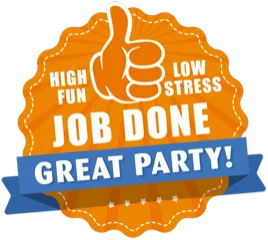 Be on time
Look the part
Make the birthday child feel special
Communicate with you throughout the event
Make you feel at ease!
Our birthday party entertainment is always age appropriate and we'll tailor it to your needs. We're committed to creating memorable birthday party memories for your family and friends, with the perfect blend of fun and professionalism.
We love what we do and that shines through!
Put your Credit Card away! We're not going to ask you for payment today! You'll also have an opportunity to edit these details before the party.